Dream and Be Bold.

This one hangs over my desk. It's a quote from Goethe.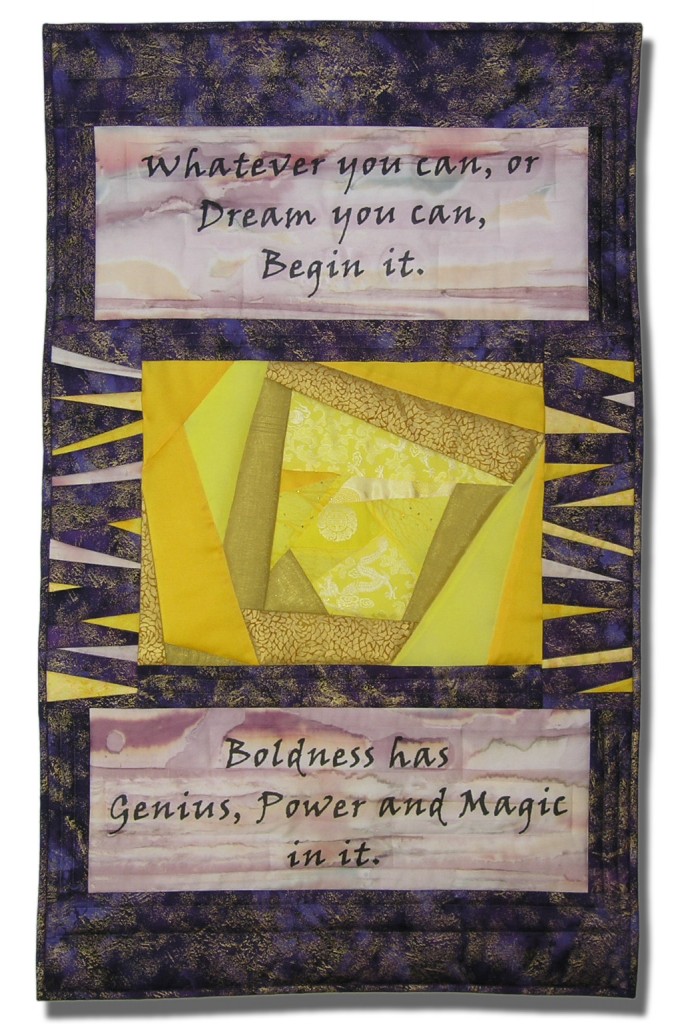 I'm not a bold person, but a lot of it comes out in my art. It feels good.

The center block is crazy quilt, a collage of satin, brocade, silk, chiffon with sparkly stuff. Purple and yellow. It doesn't get much bolder!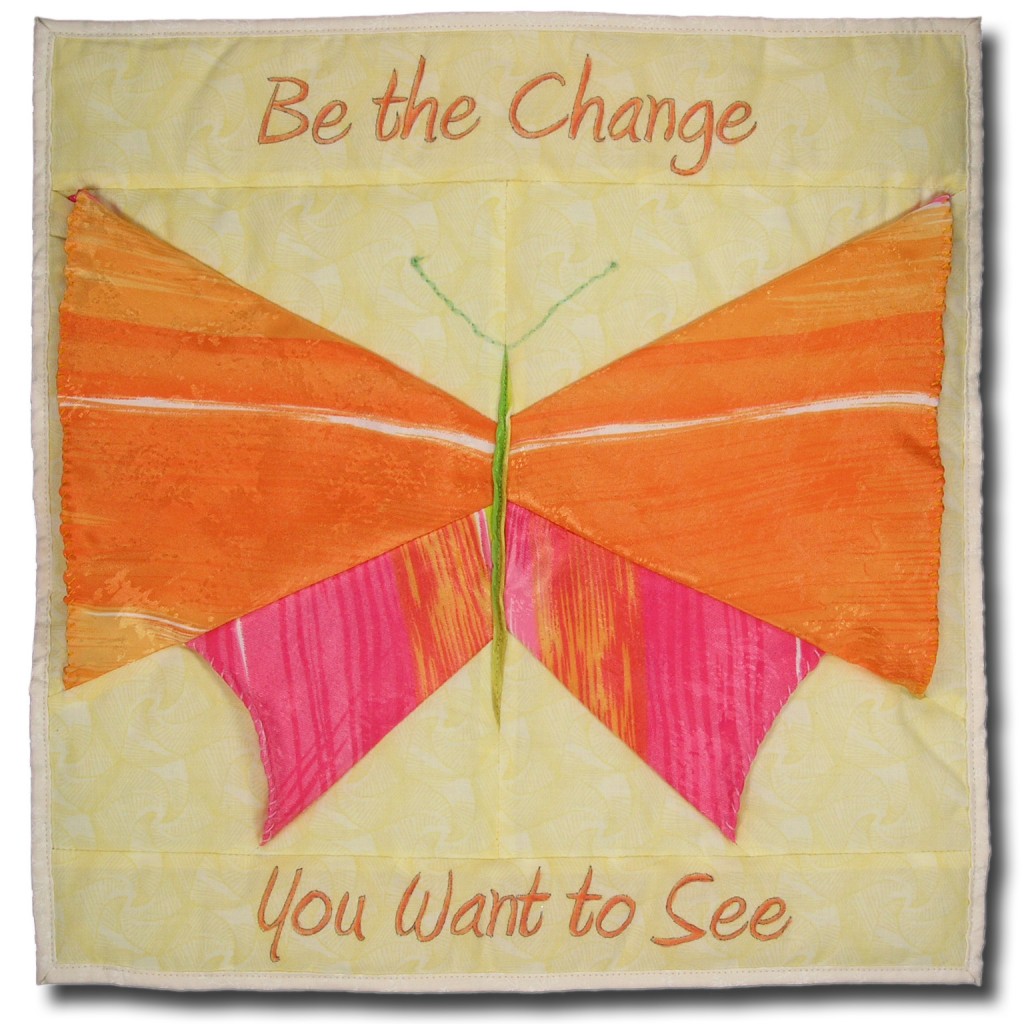 This is a quote from Gandhi. I guess it's like boldness. You have to be it to make it happen.
They're good thoughts. I hope you can use them.