Here's an idea I've been working on since January. These things take time and this one had to simmer awhile.

I'm creating a line of Medicine Bags. The size is about 4″ x 6″.  They're good for little things like toiletries, essential oil collections, handmade soaps… This idea is going to let me work with some interesting variations, using different fabrics and different surface designs. So here's the first one.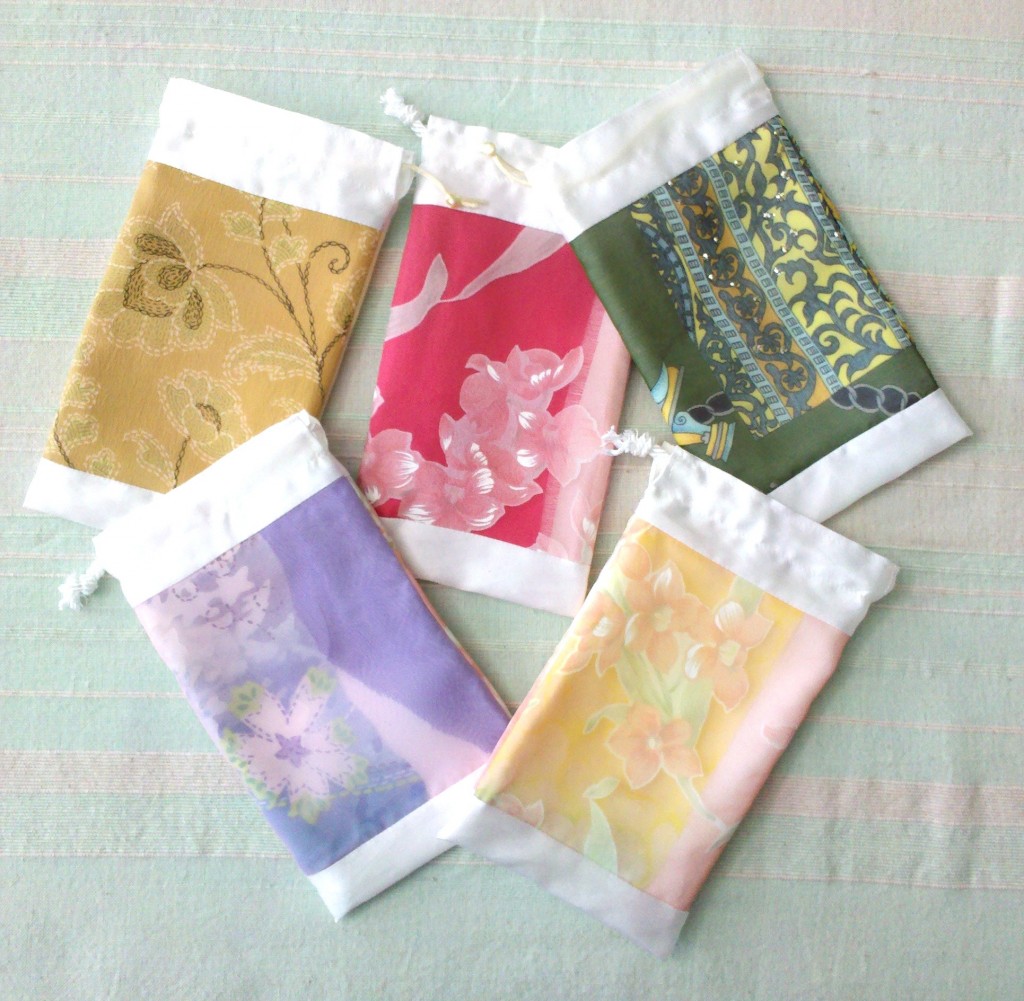 This design came up when I bought a new deck of Tarot cards that needed a home. They're made from collage blocks. I layered small pieces of really cool fabrics like silk, chiffon, gauze and panne velvet and sewed them all together with something sheer on top. It's a nice analogue for Tarot where there are layers of meaning to consider. Then I bordered and lined the bags with a fabric that blends silk and cotton. And Voilá, the best of silks and cottons to surround and protect my cards. The pictures show the same bags, but the two sides are different.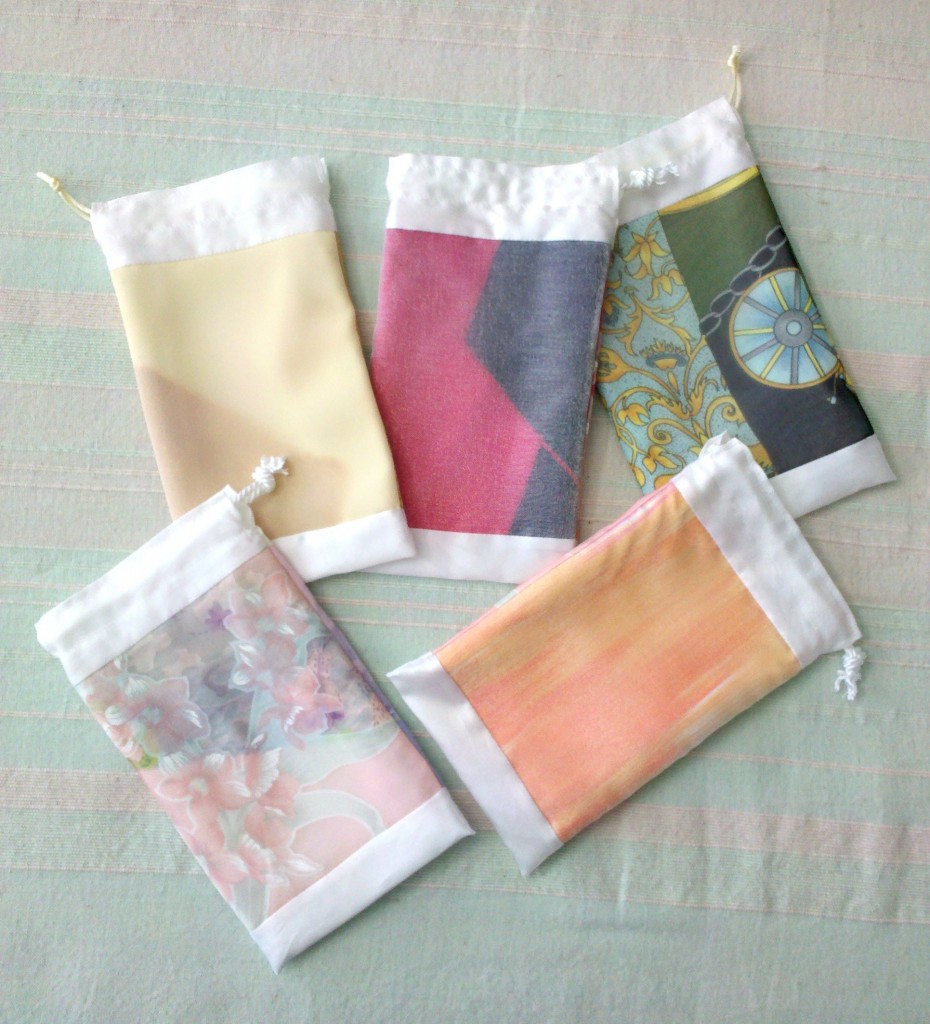 I'm already working on two more designs, one with eco-dyed muslin and another with a different selection of hand dyed fabrics. Each group is going to be really different. I'll keep you posted.