Did you ever have one of those days? The kind where you just have too much around you and you need to get away… But you can't.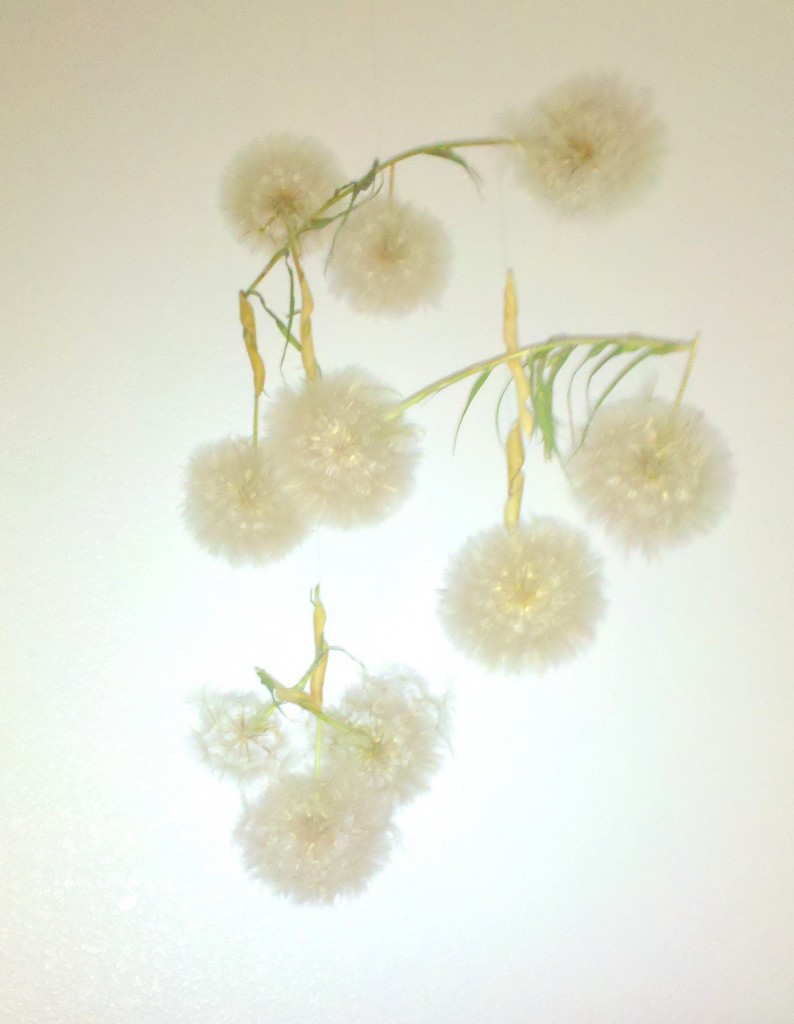 I was buried by the "ou" words – should, could, would, ought. They make me crazy! So I ran away from home. I didn't go far because I still had to cook dinner.
I closed myself off in my studio and had a little one-day vacation. I shut the door and by some weird chance no one bothered me till I had this piece finished. I escaped from my usual decoupage and fabric art.  That made it a kind of vacation from my own studio too. 
I love mobiles. They combine precision and free form floating.
No one else will ever see this because it can't be moved. It will live in this spot till someone else takes it down.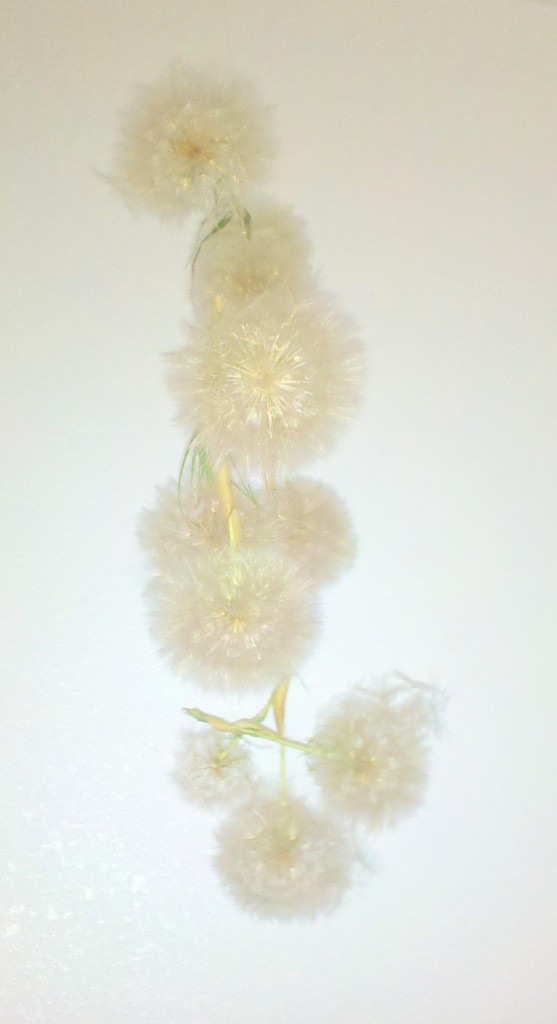 I call it "Tempus Fugit". What is more fragile and moves more quickly than time or thistledown?