I've got something to say.

My focus these days is on sharing ideas. Things I want you to think about… If you're not already.

Sing, Dance, Love, Live. You've seen this one around but have you really thought about living as if today was your last day? Last chance to get it right? To say what you need to have heard? It's a really big concept!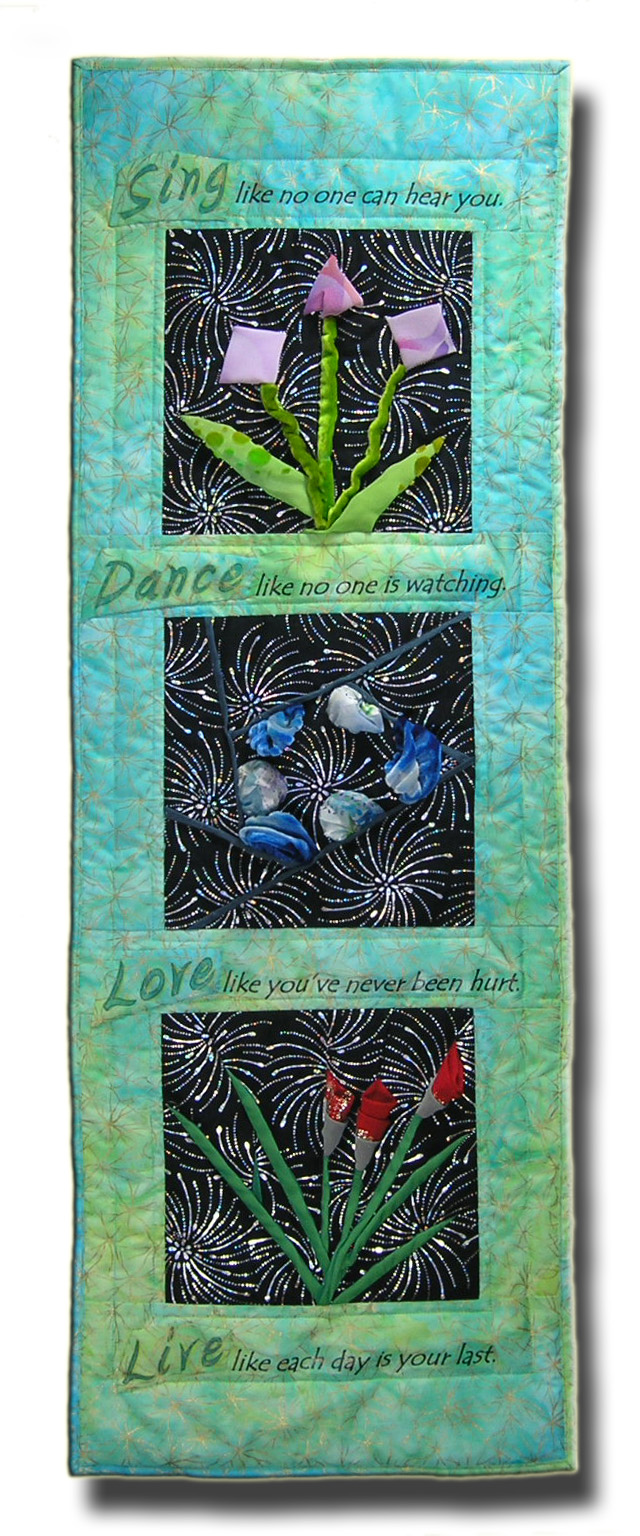 And the concept of letting go, what an idea! All the things you can't do, can't fix, can't change, absolutely can't control. Think about how much energy you'd have left over if you let go of all of those!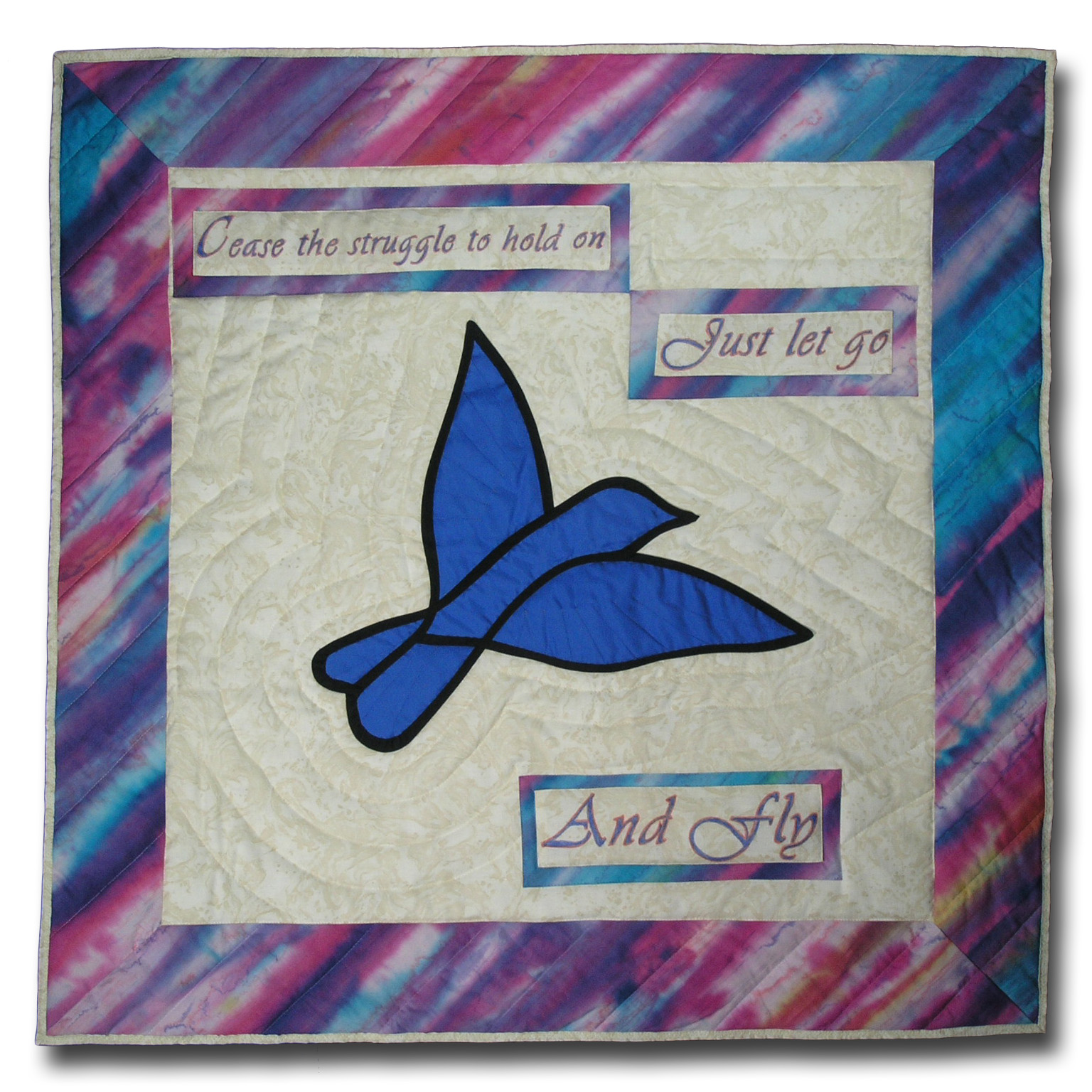 Just some stuff to think about.
FYI about the process.  I've gone back into my stash and started pulling out UFOs.  Unfinished objects, samples, experiments, proof of design concepts, all kinds of things that were too cool to part with but haven't had a home till now.  I'm looking at them to underscore some of the philosophical things and interesting quotes that have been accumulating in my mind.  It's like archeology in the studio.
And I'm looking at these unfinished things as a canvas to try some of the really new concepts I've been working on too.  It's like basic research in any field.  It brings out really unexpected synergy.