Curls and twists and beads and sculptural objects out of ribbon.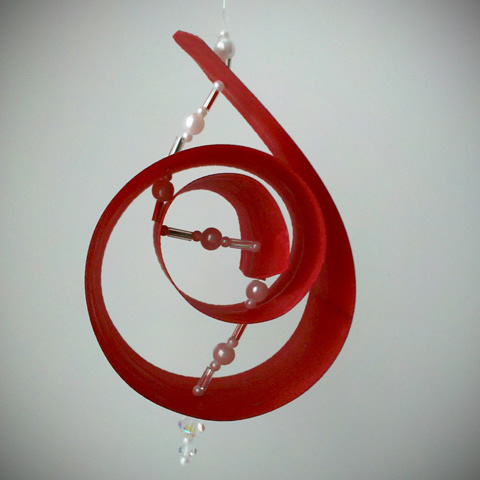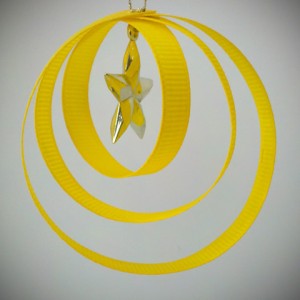 Freeform sculpture with stiffened ribbon and beads, sparkly and shiney.  Ornaments for an office cubicle, a Christmas tree, anyplace something little and pretty can hang.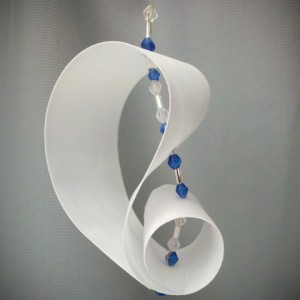 The earrings from this technique are going to be awesome! 
It's all about doing what you need to do.
This new collection doesn't fit in any of my shops so it's in the catalogue on MY NEW WEB SITE (WooHoo!!)