More of my TextTiles.
I'm a quiet person, not given to expressing opinions in public. These pieces really let me voice my thoughts.
The next step for these designs is to turn all of the TextTiles into notecards.  They'll end up in the catalogue on my web site.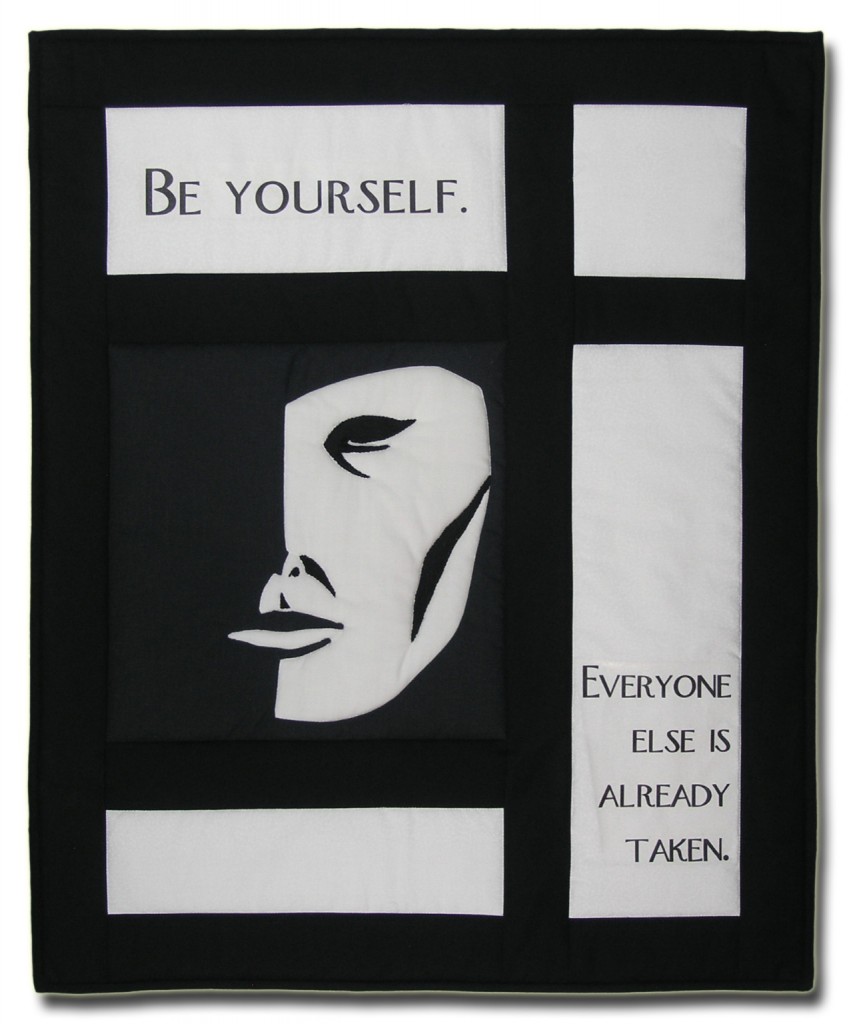 I like this one.  It's a quote from Oscar Wilde.  This starts when you're a teenager and it takes courage to outgrow it.  We're all under pressure to live up to something or be someone else.  But it's the same thing as lying.  When you be yourself you don't have to keep track of what you're pretending and who the real you really is.
This one follows logically.  It's takes a lot of work to stretch your thinking to allow yourself to be yourself.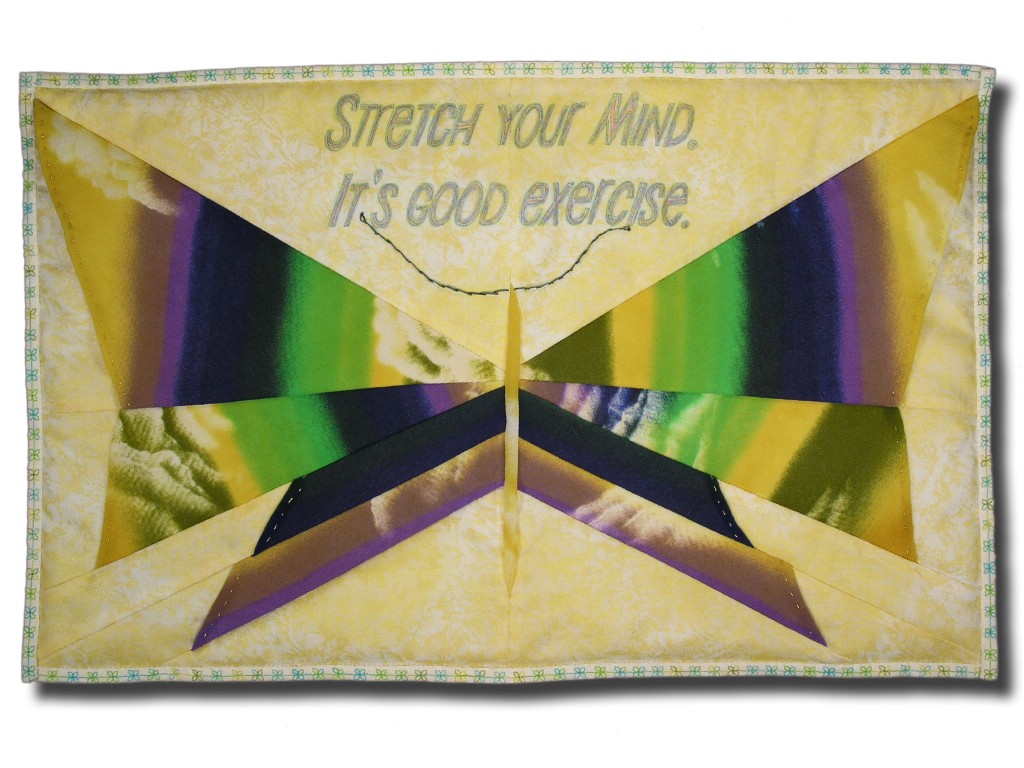 Just like any exercise, it's worth it in the long run.
FYI about the process. The silhouette on Be Yourself is mine. It's the first experiment for a series that finally became Faces. Techniques are a combination of reverse appliqué and embroidery.
The butterfly is another experiment in a technique of slashing the fabric and including pieces when it's sewn back together.  The chiffon on the butterfly is all on the surface, attached only in the seams.   I finally got it all figured out and refined in the Fairy series. There were three that I finished but I only have one of those left.
I hope you like these.  Maybe they speak to something in you too.