It's been a really productive month in the studio. First the Ribbonettes right after Christmas. Then this collection.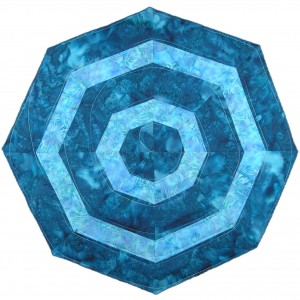 I received a collection of batiks as a gift.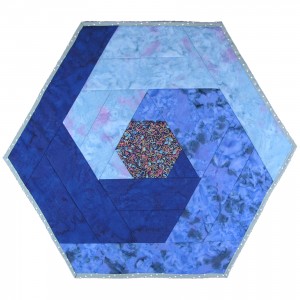 I've adopted the local coffee shop as my own personal, local beautification project.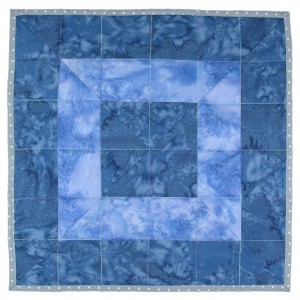 It's a warm, brown room with lots of windows.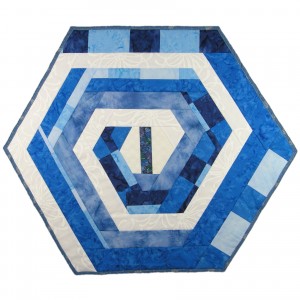 Table rounders and runners and square table toppers.
The blues just glow.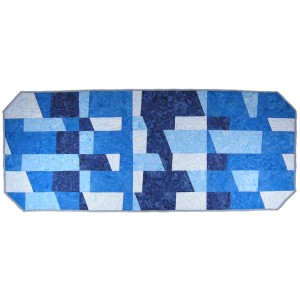 I almost didn't give up the table runner.
The spirals are an original design.
It's good to beautify other people's lives.